Welcome to ISLC!
The Institute of Strategic Languages & Cultures (ISLC) is devoted to providing Christian workers with essential training for complex cultures.
You can quickly learn Russian or Chinese in one of our year-round or summer language programs.
A Word from our Director- Dr.Marc Canner
As servants of Christ, our journey into the language of the people God is calling us to is directly linked with our entry into their culture, their world and their trust.  It is the deepest desire of true cross-cultural servants to adapt in such a way as to promote trust in their new culture and have the greatest impact on the lives of those entrusted to them.  Learning to communicate is the bedrock and key to gaining this trust.  However, depending on the approach that is taken, the effort to learn a second (or foreign) language can either be one of the most rewarding adventures in life, or an experience fraught with frustration and even depression.
Much has been learned in the field of SLA (Second Language Acquisition) over the past several decades about the types of adult language-learning strategies that produce the most native-like speakers.  At ISLC it is our goal to develop language programs that take into account the principles and strategies that have been demonstrated in research to be most effective for developing native-like proficiency.  We believe that it is time for cross-cultural professionals to move beyond the mere fluency (the ability to speak with native-like speed) that is developed through naturalistic approaches, tutors and immersion without proper preparation, and to develop true native-like proficiency, which includes native-like fluency, accuracy (grammatical morphology), complexity (syntax), and pronunciation.
We now know that the best approaches take into account both the target language and the individual learner's profile and that all resources should and can be brought to bear to enable the development of true proficiency.  That is why ISLC provides every learner with his or her learning profile.  That is why training at ISLC emphasizes both communicative abilities and grammatical accuracy.  And that is why we provide learners with the kind of mentors and instructors who are both compassionate servants of our students and excellent teachers who understand the most effective learning principles and can apply the finest methods to the learning experience.
This striving for excellence is due to one important aspect of who we are: we at ISLC do not see our "institute" as a school.  For us, it is a ministry based on a calling of God to help to equip you to serve Him in these cultures in a way that will remove the obstacles to native-like abilities in the language and promote effective acculturation and ultimately successful cross-cultural discipleship.  The result of this calling has been that ISLC allumni in the former Soviet Union have been known as some of the finest American speakers of Russian working in that vast region.  This is not so much a testament to what ISLC can do, as it is to what God can do through us when He guides us even when resources are tight.  So, I want to thank you for giving ISLC a look as you consider where and how you will approach learning your new language.  May God's richest blessings of grace, peace, and strength guide you and keep you for your own personal journey into your new culture and His perfect will!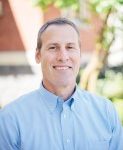 -Marc T. Canner, PhD
To contact Dr. Canner please click here.
Our Location
ISLC is located has developed a strategic partnership with Moody Bible Institute to equip workers with the language and cross-cultural skills they need to make Christ known among the nations.
ISLC P.O. Box 282 Valleyford, WA  99036 (803) 414-4665
Over 6.8 billion people living in 195 countries including over 1,500 different cultures and speaking over 5,000 languages.
There are billions of people living in our world today. China is in great need of church leadership training. The need to equip workers for the Arab world is greater than it has ever been. The needs are overwhelming and the spiritual hunger is palpable.  The Russian world – wracked by a thousand years of turmoil and oppressive history.  A challenging language and complex culture in great need of Christ. Proficiency in Russian opens doors to over 120 different ethnic groups, most of which are in desperate need of  a viable witness for Christ. Of all the important regions in the world, China, the Middle East, and the former Soviet Union stand out as strategic areas for which workers must be thoroughly prepared and trained in order to maximize their potential and ensure success.
The three dominant languages in these regions are among the most difficult to learn for speakers of English. The cultures there are influential and complex. And the spiritual needs are acute, making such cultures strategic: We define a strategic culture as one that has a widespread influence over a large region of the world and presents Christian workers with formidable challenges in cultural assimilation, language acquisition, and apologetics.