Arabic Language Institute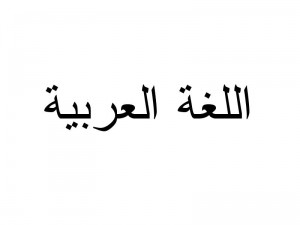 We are currently working to develop a year-round Arabic Language Institute designed to provide new trainees with a complete program of study in order to meet the minimum language proficiency level required for effective communication in most basic life and ministry situations. Courses will be offered on the campus of Columbia International University, and will provide students with opportunities to quickly learn Arabic while also developing an understanding of the Arab worldview. Completion of a 6-month or 8-month program in Arabic will provide one with certification in the language, ensuring effective long-term language acquisition with continued study following the institute.  Why is such pre-field training so vital? Click here to learn more
Structure of the Year-round ALI
The Arabic Language Institute will give new students the potential of beginning their training  at two different times during the year, Fall and Spring. We also have a new Summer Program in the works.  Once developed, the full-time program will be broken down into three different tracks of study, according to the specific needs of our trainees.  We will offer an Accelerated Track for those who are ready for quick language acquisition, a Standard Track (which will be appropriate for most students), and a slower-paced third track of study, for those who need extra one-on-one assistance, tutoring, etc.
Assignment to a track of study will be based upon a Language Aptitude Exam that we administer to new students.  The exam evaluates and identifies your specific learning needs so that we can best serve you in acquiring the language.  The result of this system will be a program that will suit any individual's language-learning aptitude and situation, so that with proper study and effort, no one fails to learn, period.  The three Tracks of study will work with the following schedules for a full-time certification program:
Track I: A 6-month course of study that will begin either in Spring and run through the summer (will include the summer Arabic Institute), or in Summer, running through the Fall.
Track II: An 8-month course of study that will begin in the Fall and will run through the Spring.
Track III:  A 10-month course of study that will begin  in the Fall and run through the Summer (including the Summer Institute).
For the latest news, future program start dates, tuition and other information, please go to Our Programs